Elektrohalle Rhomberg, Salzburg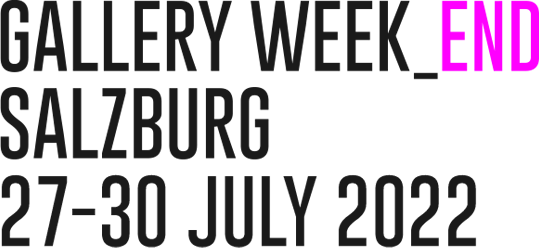 Elektrohalle Rhomberg, Salzburg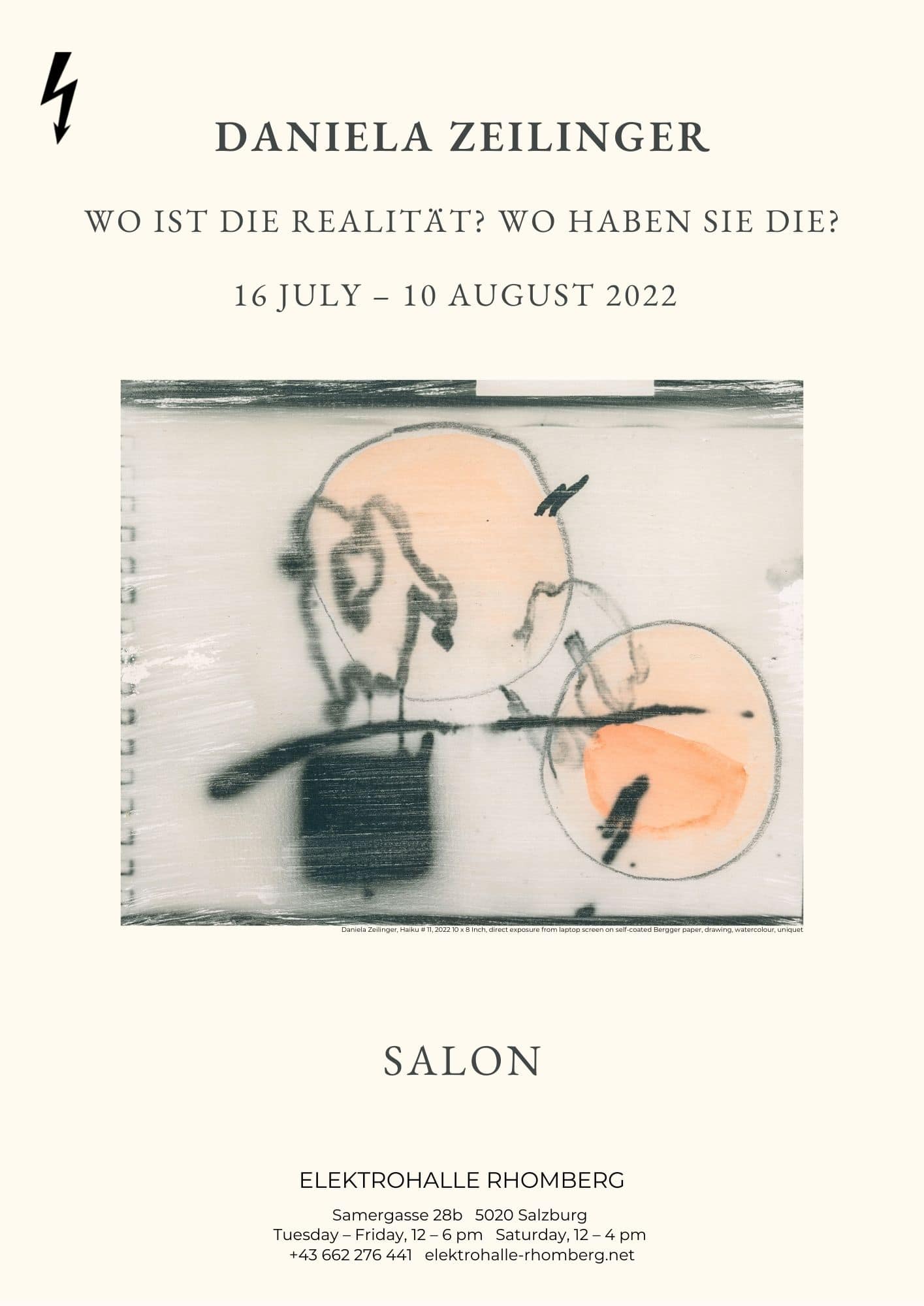 July 16 – August 10, 2022
Opening: July 16, 2022 4 – 7 pm
Solo Show with a presentation of the artist's latest works at Elektrohalle Salon.
In Daniela Zeilinger's photographic experiments, a wide variety of light-dependent techniques merge into hybrid constellations that tell of the existence of multiple realities. The image sparks an investigative gaze in terms of indexicality; an attempt to separate the different levels from one another and to trace them back to actualities. But the image does not disintegrate. Instead, it references the numerous agents and ancillary techniques involved in its creation: the artist's body, the display of a laptop, colorful pigments, the staff of the photo studio, and so on. Some of the elements have been translated from positive to negative and vice versa, therefore implementing several contradictory realities that coexist in a singular image space. Their relations generate a choreography of different materialities and temporalities that refer to the individual durations of the various exposure and editing processes. Like the layers of geological formations, from which we can read the age of rocks, the earth, and time itself, we try to look down into the ground of the photographic works and, loosely following Heinz von Foerster, ask ourselves: where is the one reality? Where are the many realities? – Sophie Publig
ELEKTROHALLE RHOMBERG
Samergasse 28b
5020 Salzburg
school, Vienna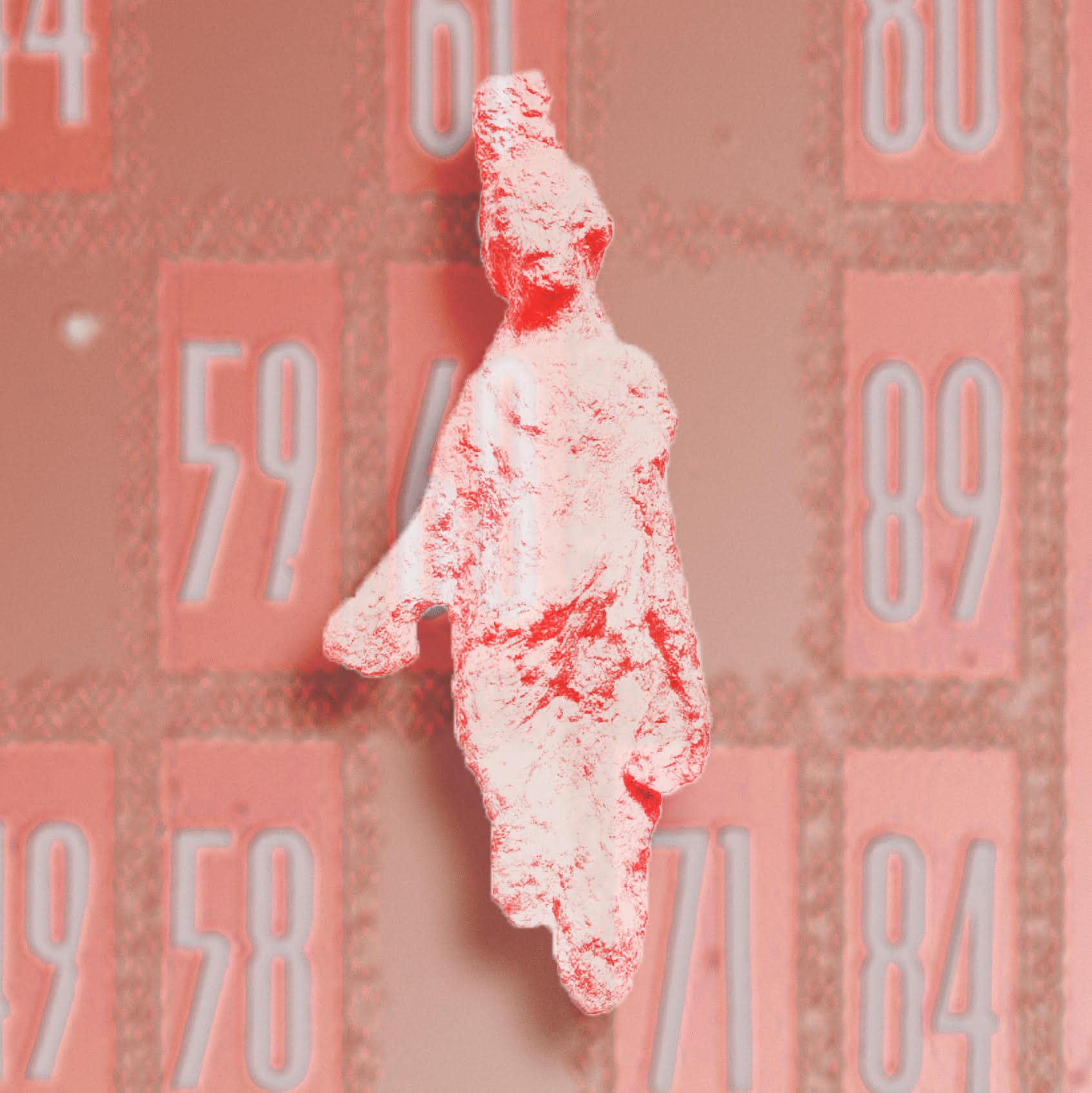 Opening: May 21, 2022 5 – 10 pm
Finissage: June 10, 2022 7 – 8 pm
Artists:
Bakri Bakhit & Priska Morger

Veronika Dirnhofer & Theresa Eipeldauer
Yasmina Haddad & Andrea Lumplecker

Daniel Hüttler & Janina Weissengruber 

Ulrike Johannsen & Almut Reichenbach

Terese Kasalicky & Heti Prack

Nils Amadeus Lange & Sitara Abuzar Ghaznawi

Michèle Pagel & Ann Muller

Janine Schranz & Daniela Zeilinger
Valerie Wurm & Astrid Wagner
Tombola is an exhibition format initiated by Terese Kasalicky and Heti Prack. Teams of artists are invited to throw their themes and media into the lottery pot, the raffle tickets are drawn. The conditions for the works are determined by Fortuna and the results are exhibited.
Open by appointment under tombola.exhibition@gmail.com

school
Grüngasse 22
1050 Vienna / Austria